CYCLING , WALKING SELF-GUIDED & CUSTOMIZED TOURS
WHERE WILL YOU GO?
With our years of local experience, superb service and advice, and attention to detail, your holiday is totally worry-free and just the rich memory-maker it should be.

We offer a range of high quality holidays in:

Provence

,

Loire Valley

,

Burgundy

,

Alsace

,

Dordogne

,

Normandy

,

Brittany

,

Bordeaux

,

Canal du Midi

.. or maybe you prefer something different, and want to work on a customized dream tour with us. We pride ourselves on our flexibility! ...

STOP DREAMING AND CONTACT US!
Our Bike Tours and Walking Tours are independant (come as a couple, with Family or with a small group of friends - you aren't joining a group); our Guided Wine a Culture Tours are either private, or choose one of our tours where you join a small group. Whatever tour you choose, the start date is up to you. All our tours can be customized to fit your ideal holiday.
LET US HELP ORGANIZE YOUR NEXT VACATION IN FRANCE!
ALL OUR TOURS CAN BE CUSTOMIZED FOR YOU
SPRING IS ON ITS WAY..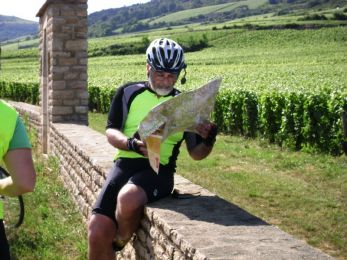 GETTING READY FOR YOU!
As the season approaches, we are hard at work getting your trip ready.
We take a look at every one of our routes every winter, checking feedback from previous travellers, modifying our routes to take into account new bike paths, new signs, new roundabouts (the French love their roundabouts!) We also go over our choices for restaurants for your meals, trying out new ones (yes, life is tough), and making sure we're giving you top-notch menu choices. And we regularly visit all our hotel partners to makes sure they're still as good as they should be, or if there are new places we should be considering...
In 2017, we're also putting all of our walking routes into a GPS file format, which you'll be able to use as a complement to our already excellent step-by-step route notes and maps, on a free APP on your smartphone. It's a great program, and we'll be excited to hear what you think!
HAVE YOU PLANNED YOUR 2017 HOLIDAY?