CYCLING , WALKING SELF-GUIDED & CUSTOMIZED TOURS
WHERE WILL YOU GO?
With our years of local experience, superb service and advice, and attention to detail, your holiday is totally worry-free and just the rich memory-maker it should be.

We offer a range of high quality holidays in:

Provence

,

Loire Valley

,

Burgundy

,

Alsace

,

Dordogne

,

Normandy

,

Brittany

,

Bordeaux

,

Canal du Midi

.. or maybe you prefer something different, and want to work on a customized dream tour with us. We pride ourselves on our flexibility! ...

STOP DREAMING AND CONTACT US!
Our Bike Tours and Walking Tours are independant (come as a couple, with Family or with a small group of friends - you aren't joining a group); our Guided Wine a Culture Tours are either private, or choose one of our tours where you join a small group. Whatever tour you choose, the start date is up to you. All our tours can be customized to fit your ideal holiday.
LET US HELP ORGANIZE YOUR NEXT VACATION IN FRANCE!
ALL OUR TOURS CAN BE CUSTOMIZED FOR YOU
NEW LOIRE WALK!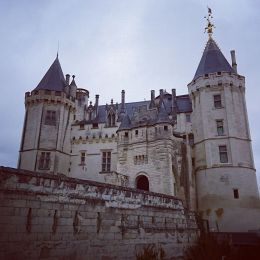 Walk the playground of the Kings and Queens
We're ready with our new Loire Walking Tour...
and we're thrilled!
It's always a bit odd developing a tour in its beginning stages: in an office, maps spread around, brainstorming with our Trip Managers... of course, we know the regions well; we have visited the hotels, eaten at the restaurants, ridden and hiked and driven along hundreds of kilometres of roads. But almost always, before we actually go out to do the route research for a specific tour, we write about it on our website to start gendering interest.
And then the season approaches, the weather turns warmer, and we have an incredibly intense spring season rechecking our routes where needed - and developing our new trips.The Loire Walk is a great success story: a region filled with historic sites to see, we're thrilled with the walks we've developed to connect them along the way! You'll have a great mix of beautiful countryside and tranquil rivers, glorious chateaux and abbeys, churches, gardens, and great meals in the evening as a reward for your hikes.
WELCOME TO THE LOIRE VALLEY!