Itinerary
Upon your arrival in Blois train station, you will be met and taken to your first hotel in Cheverny, a short drive away. The Chateau in Cheverny is of course the town's main attraction but you'll truly enjoy the village itself with its ancient stone houses topped by the region's typical grey slate roofs, the ancient church – dating back to 1145 – with its pointed bell-tower, a salt barn, the old town forge and the traditional washhouse. The classical chateau is set in beautiful gardens and has some of the best preserved interiors in the Loire. The Chateau of Cheverny was the inspiration for Marlinspike Hall in Hergé's famous Tintin books, explaining the Tintin Museum in one of the buildings. The castle also has an impressively large pack (over 100!) of hunting dogs and you can visit the kennels. After settling in, our Trip Manager will meet you at the hotel to check your bike fitting and we'll go over questions about your trip package with you.
Your route takes you along tiny quiet roads, on very easygoing terrain today, as well as some dedicated bike paths. You'll love your first views of the regions vineyards, and tiny towns and villages. When you arrive at the majestic domain of the Chateau de Chambord, you ride through the dense forest that was for centuries, the hunting grounds to the Kings of France. For one of your first chateau visit in the region, Chambord is certainly one of the most impressive. A monumental Royal hunting residence, built by King Francois I, the Chateau of Chambord is a masterpiece of Renaissance architecture. The size of it alone is simply astonishing, along with the beautiful sculpted details throughout the building. After exploring Chambord, your route turns back towards Cheverny, through lovely quiet countryside and several villages (stop to admire the covered market in Bracieux, and for a treat from the local chocolate maker there), before returning to your hotel for a second evening. We encourage you to enjoy a wine tasting at the welcoming and informative caveau in town at the end of your ride.
You leave Cheverny today, riding out from the town through the tranquil small roads and small villages, south of the Loire River. Your route brings you along the Beuvron River valley to rejoin the Loire in pretty Candes, and then follow a great bike path to Chaumont. The Chateau de Chaumont, beautifully overlooking the river below, was acquired by the powerful Catherine de Medicis in 1560. Today it is renowned for its English-style Garden Festival where contemporary garden designers display their inventive and astonishing works. Your route continues on the other side of the river, for some easygoing riding on tiny quiet roads all the way to Amboise, your destination for the day. Amboise is famous not only for its chateau, which dominates the town, but also for the beautiful "Clos de Lucé" manor house which was Leonardo Da Vinci's residence whilst he was in the service of the French King. You can visit it, and admire the models of his inventions, as well as see the chapel at the chateau where he is buried… We include your dinner this evening in a restaurant with great ambiance in the medieval centre.
Today's route takes you southward, away from the Loire River along quiet, un-trafficked roads through forests and fields, and eventually descending to another river, the Cher, and the Château de Chenonceau, a wall of elegance spanning it. Renaissance Chenenceau is one of the most popular chateaux in France. It was completed in the 16th century, when it was given as a gift by King Henry II to his beloved mistress, Diane de Poitiers. Diane has the stunning arched corridor across the river constructed and oversees the planting of extensive gardens. She was the unquestioned mistress of the castle, but after King Henry II died in 1559, his strong-willed and jealous widow and regent Catherine de Medici forced Diane to exchange it for the Château Chaumont, and triumphantly makes Chenonceau her own residence. After visiting the tranquil scene of such feminine battling, and finding some lunch in the neighbouring village, your route takes you back on a great bike path next to the Cher River, and then through pretty countryside, forest, and villages to Amboise for your final evening.
After a final breakfast, we will transfer you to Tours centre train station or St Pierre des Corps train station for your further travels – Bon Voyage!
What's included
4 nights' accommodation of the comfort level of your choice * CLASSIC, CLASSIC + or DELUXE
Hotel taxes
All breakfasts, 2 dinners (drinks not included with dinners)
Orientation with our Trip Manager by phone at the start of the trip
Bike fitting with Bike Manager
Fully equipped quality touring bike **
Detailed maps and step-by-step route notes
Regional information and advice
Uploadable GPS file of the route to use on a free APP in your smartphone  ***
Luggage transfers from hotel to hotel
Transfer to Tours or St Pierre de Corps train station at the end of your trip
Phone call support 7 days a week
* Price based on double room occupancy – please contact us for details on single room supplements
** E-bikes and Road bikes are available on request (subject to supplement)
*** Can be used without international internet plan (offline)
Hotel Details
Classic Tour
1050 € / pers.
2 nights
Hotel Saint Hubert – Cheverny
2 nights
Hotel Bellevue – Amboise
Classic + Tour
1320 € / pers.
2 nights
Relais des Trois Chateaux – Cheverny
2 nights
Hotel au Charme Rabelaisien – Amboise
Deluxe Tour
1780 € / pers.
2 nights
Les Sources de Cheverny – Cheverny
2 nights
Le Manoir des Minimes – Amboise
Our bikes
The high quality, light touring bike is the default bike included on the tour. It is perfectly suited to riding with lots of stops for explorations.
Upon request, and for a supplement, you can have a road bike or a pedal-assist electric bike – contact us for details.
All our touring bikes come equipped with removable handlebar bag with clear map case, flat tire kit (with extra inner tube), pump, lock, rear rack and back panniers, water bottle holder and new water bottle, bell and kickstand.
Ahead of the tour, we will ask you if you wish to use our helmets, and if you want toe cages on the pedals (both free of charge).
Each of our regions has its own bike fleet, often with a couple of different bike makes depending on sizing – if you want to know the specific bike details for your tour, just contact us, and we'll be happy to send you the specs!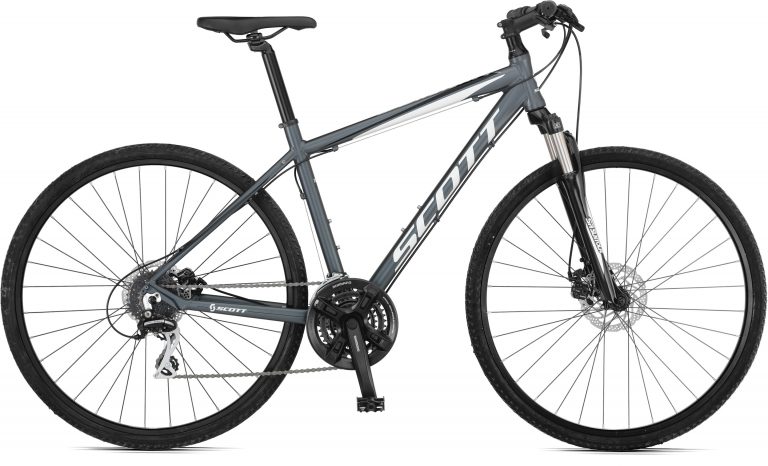 TOURING BIKE - men's frame (included in trip cost)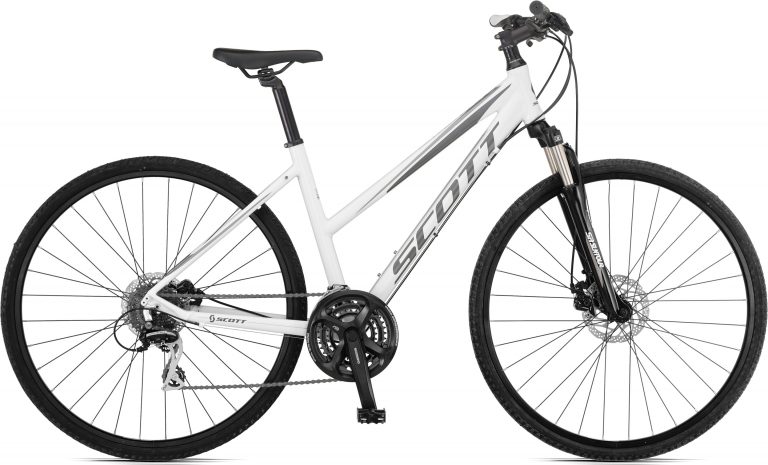 TOURING BIKE - women's Frame (included in trip cost)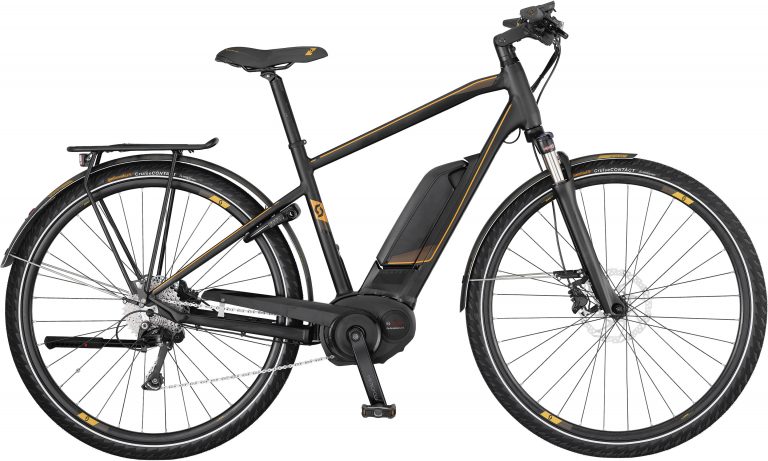 E-bike - men's frame (supplement charge)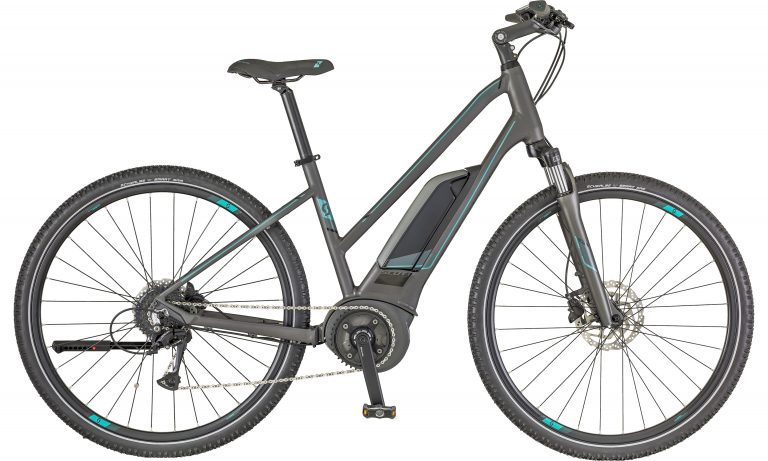 E-bike - women's frame (supplement charge)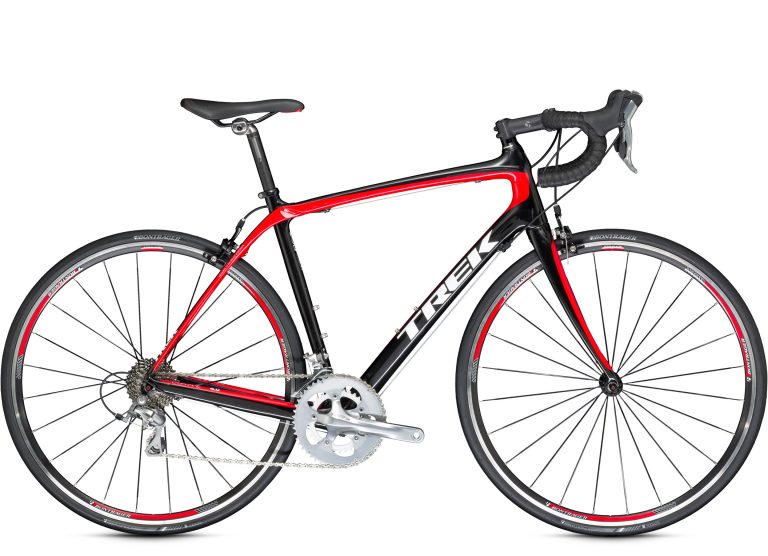 Road (racing) bike (supplement charge)